Illicit Drug Abuse in Fort Lauderdale, FL
Known as the "Venice of America" due to its expansive canal system, Fort Lauderdale is one of the most visited cities in Florida.  It is known for its beautiful beaches and a pulsating nightlife enjoyed by tourists and locals alike.  
But Fort Lauderdale, too, is a prime target for drug traffickers.  Apart from its bustling after-dark scene, Fort Lauderdale's proximity to ports and its dense and diverse population makes it easy for illicit drugs and alcohol to proliferate in the city.  
Opioids top the list of the most abused drugs in both Miami and Fort Lauderdale, with so many overdose cases attributed to the use of heroin and fentanyl, and the misuse of prescription medication.
Binge drinking, too, isn't impossible in Fort Lauderdale, with bars and clubs open 24/7.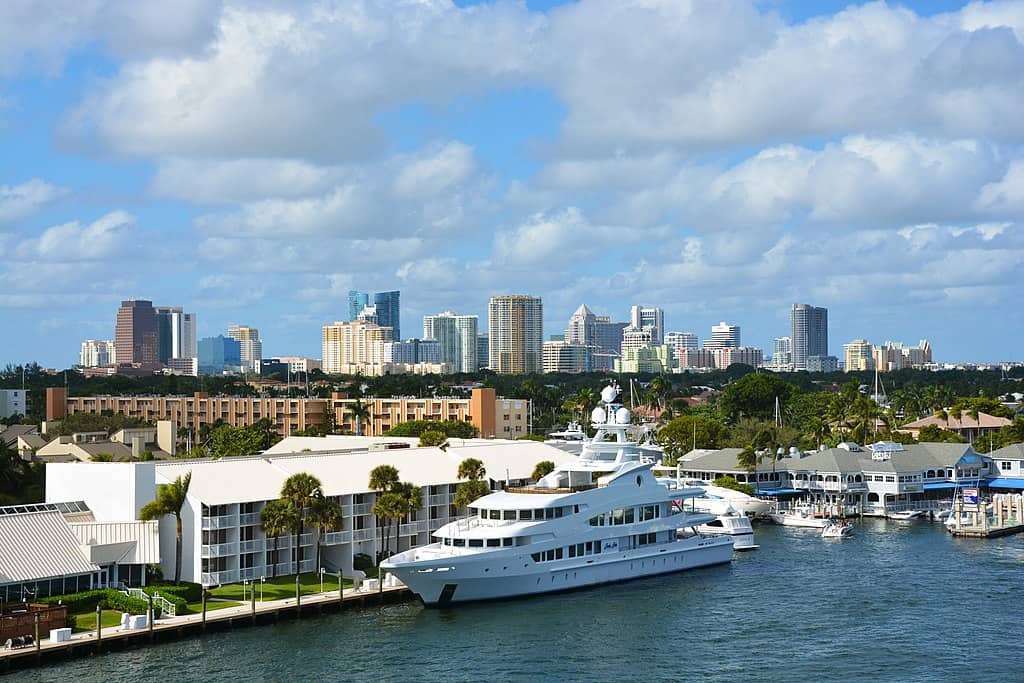 Substance abuse can put your loved ones' lives in danger
We've seen it happen on TV and in real life:  families shattered because a member is struggling with drug addiction.  Even sadder, that member of the family has resorted to killing and stealing from his or her own kin.  
Exaggeration aside, addiction not only affects your own well-being but those of the people around you as well.  The effect may not be apparent right away, but before you know it, your need for your choice of poison will become your top priority, taking a toll on your relationships.
How to know if you or someone you know needs intervention
Drug and alcohol abuse can affect anyone regardless of socioeconomic status.  Hence, it's important to know how to recognize signs of substance abuse in people we care for.  
Behavioral Changes – alcohol and illicit drugs can significantly change a person's behavior.  Some drugs can impair a person's ability to focus and make use of proper judgment. If you suspect a loved one is using drugs or is spiraling into alcoholism, watch out for these signs:

Irritability or increased aggression
Depression
Lack of energy
Dramatic changes in personality and habits
Resorting to crime to sustain his or her drug or alcohol addiction

Physical changes – Changes in your loved one's appearance, too, can clue you in on possible drug or alcohol abuse:

Bloodshot eyes
Dilated or constricted pupils
Sudden and substantial weight gain or weight loss
Unusual body odors
Disheveled appearance
Poor body coordination
Getting your life (or your loved one's life) back through drug and alcohol detox
In every dark cloud, there is a silver lining, and drug and alcohol abuse is no exception to this rule.  If you are determined to become (and stay) sober, or if you know someone who needs to clean up their act, help is available.  Summer House Detox Center provides a comprehensive detoxification program in a cozy setting.  
Unlike other facilities, we take a more relaxed approach to rehabilitation.  Our goal is to ease you out of your addiction in the most comfortable way as possible through our detoxification process.  
Our drug and alcohol detox program goes through three phases:  stabilization, reduction, and the "twilight phase".  Find out more about our reduction detox process here.   
Our program doesn't end with you getting out of your withdrawal process.  We also provide aftercare services to help stay clean. Our staff can give you recommendations on how to establish a healthier, drug or alcohol-free routine to ensure that there's no going back. 
If you or someone you know in Fort Lauderdale is struggling with drug or alcohol abuse, give Summer House Detox Center a call at 800-719-1090 to schedule a FREE consultation.  You can also visit us at 13550 Memorial Highway Miami, FL 33161.  We are open 24 hours a day, 7 days a week.