The Opioid Crisis and Miami Substance Abuse Statistics
Miami is well known for its iconic nightlife.  Whether it's enjoying a couple of cocktails with a view of the city by East Hotel's 40th-floor lounge or partying in one of the glitziest night clubs in South Beach, this city's after-dark scene is rife with options.  Sadly, it comes as no surprise that drug and alcohol abuse could also be rampant in this side of South Florida.  
Miami may no longer be the drug capital of the world with the collapse of the Medellin cartel in the early '90s, but it doesn't mean that the city's drug problem no longer exists. In 2016, there have been 1700 opioid overdose-related deaths in South Florida.
While the city government has been taking the necessary steps to put an end to the opioid crisis, the war on drugs is far from over.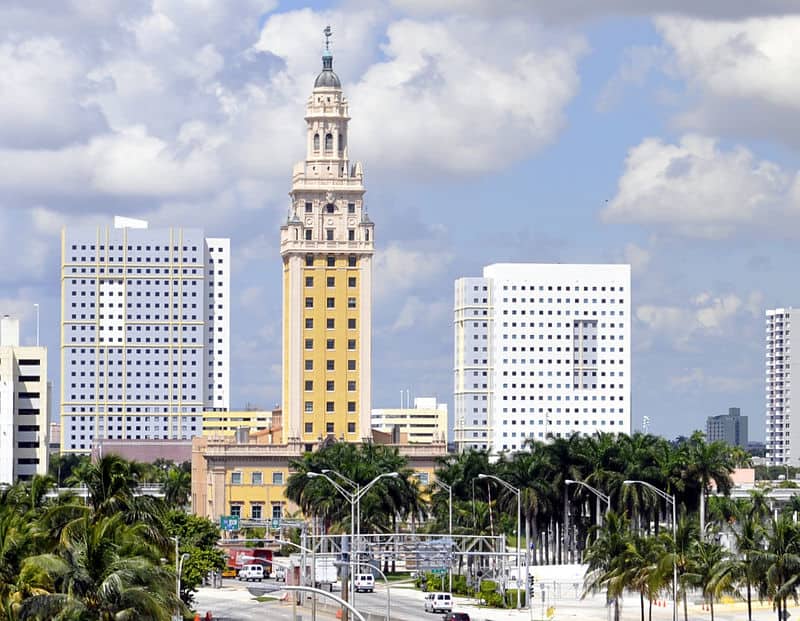 Alcohol Abuse in Miami, Florida
Drugs aren't the only problem in Miami.  According to a comprehensive 2017 report by the Miami Coalition, alcohol is detected in about half of drug-related deaths in Florida in 2016.  Alcohol addiction is also cited by about a third of patients admitted to rehabilitation facilities, with about three-fourths of adult patients over the age of 34.  What's more alarming is the number of underage alcohol drinkers aged 12 to 20 years old, which are about 71000, with more than half admitting to binge drinking. 
How our Drug and Alcohol Detox can help you or your loved one get and stay clean?
If you or someone you know is suffering from drug abuse or alcoholism, do know that there is help available.  Summer House Detox Center offers services that can help get you to the path of recovery. With almost two decades of experience in detoxification, we know how to get you back on track.  
Unlike other rehab facilities that provide treatments in a sterile hospital setting, we place comfort as our utmost priority.  We provide treatment in a relaxing setting complete with amenities including on-demand massage therapy, jacuzzi, and tai chi classes.  In addition, we have a dynamic team that can support you throughout the recovery process. Some of them are recovering addicts themselves, so they completely understand the challenges of going clean.  
Miami Painless Drug and Alcohol Detoxification
In our almost 20 years history, we have helped more than 15,000 patients with our rehabilitation services.  We place utmost emphasis on making the withdrawal as comfortable as possible, as we know that it is the most critical time in the recovery process. We understand that each patient is unique, and we, therefore, customize our treatment to suit their needs.  
We follow a four-phase reduction detox protocol, which will help you get through recovery without the discomfort that's often associated with the withdrawal process:
Stabilization Phase – Other rehab facilities will make you quit cold turkey and have you go through the withdrawal process with minimal to no comfort at all.  Upon your arrival at the Summer House Detox Center, we try to satisfy your cravings with a liquid medication administered every four hours in slightly reducing doses to ease you through your recovery in a safe setting. 

 
Reduction Phase – During this phase, the medication dose will be tapered off.  Patients at this time will experience an increase in comfort with improved sleep, appetite and disposition.  They will also have access to the facility's luxurious amenities including hydrotherapy and massage.  
Twilight Phase – By the end of the detox process, patients are then introduced to a "booster" medication which will give them a surge of energy and combat the tiredness that often comes with withdrawal from substances.
Aftercare – Our services don't end with the final phase of the detox process.  We can help you stay clean by working with you to determine what you can do next after the twilight phase. 
If you would like to know more about drug and alcohol detox in Miami, give Summer House Detox Center a call at 800-719-1090 to schedule a FREE consultation.  You can also visit us at 13550 Memorial Highway Miami, FL 33161.  We are open 24 hours a day, 7 days a week.